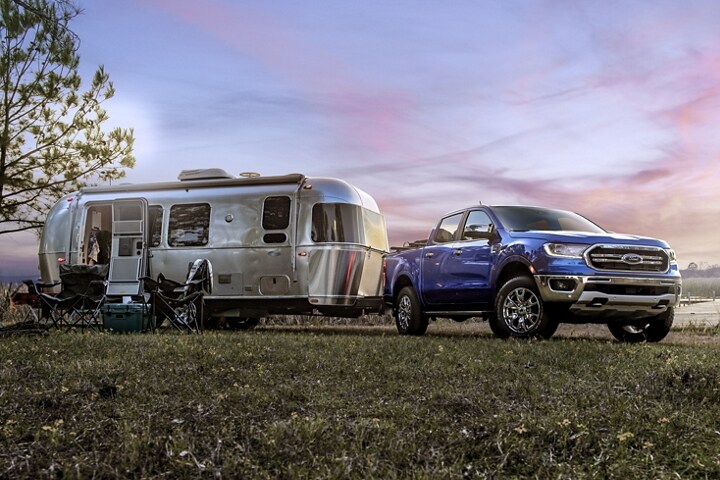 Ford Dealer serving Fort Myers FL
There is nothing more American than a Ford, and if you are in the market for a new or pre-owned Ford F-150, Mustang, or Explorer, then be sure to check out our inventory here at LaBelle Ford for your next perfect Ford vehicle! Our team is dedicated to finding you the Ford vehicle of your dreams, so feel free to ask our team as many questions as you want. One of the members of our team can even accompany you on the test drive so you can enjoy all your Ford has to offer! You can also view our complete Ford inventory here on our website!
Getting from Fort Myers to LaBelle Ford
To get to our dealership from Fort Myers, start by heading south on US-41N. Continue on this route and then take a right onto DR. Martin Luther King Blvd. You will pass by an Advanced Auto Parts and then make a left onto Palm Ave and bear a right to get onto Seaboard Street. Continue onto FL-80 E, pass by a KFC, turn right onto W Cowboy Way, and then a left onto FL-29 N. If you pass by a Winn-Dixie, you have gone too far!
About Fort Myers Florida
Fort Myers is the gateway to Southwest Florida and a major tourist destination in Florida. It's also home to the winter estates of Thomas Edison, which is named the Seminole Lodge, and Henry Ford, called the Mangoes, which are major tourist attractions. The city's name derives from the name of a local former fort that was built during the Seminole Wars. The fort was named after Colonel Abraham Myers in 1850, who served in the United States Army in the Quartermaster Department in various posts. In addition, there are several points of interest in Fort Myers as the City of Palms Classic, an annual high school basketball tournament, has been held in Fort Myers since 1973. You can also visit the City of Palms Park, which is the Spring Training home for the Boston Red Sox.
New Fords at Labelle Ford
For drivers looking to get a new Mustang, Explorer, or Ranger, then check out our inventory here at Labelle Ford! We have a wide range of new Ford vehicles that will look good as your cruise down the streets of Forty Myers. These Ford vehicles come with the latest engine options, tech features, and luxury items that drivers and passengers will love. Feel free to test drive as many vehicles on our lot as you would like until you find one that suits your needs. You can also view our completely new Ford inventory here on our website!
Get a Pre-Owned Ford near Fort Myers
For those in the market for a pre-owned Ford, we have plenty to check out here at Labelle Ford! No matter what kind of pre-owned Ford you are looking for here on our lot. Our pre-owned Fords have been rigorously checked to ensure they are of the highest quality, so you know that you will have something that will suit you for many years to come and if you have any questions about any of the pre-owned Fords on our lot, be sure to ask! We are excited about putting you behind the wheel of the Ford of your dreams here at Labelle Ford!
Finance Your Ford here at Labelle Ford
Do you want to get the perfect loan for your Ford? Then head down to our finance department, where our professionals will review your options and set you up with the ideal loan that suits all your needs! You can start things today by filling out a finance application on our website! Our team will get back to you as soon as possible, and then you can check out our inventory for your perfect Ford! We look forward to instantly approving your loan here at Labelle Ford!
Ford Parts and Service near Fort Myers
If you are looking for the perfect part for your Ford F-150 or Ford Explorer, then be sure to check out our parts department for all of your needs! Even if you can't find what you need, you can order parts here on our website! If you need an oil change, tire rotation, or something more substantial, we can also help you there! We have a highly skilled technicians with plenty of years of experience in all kinds of Ford vehicles, so you know your Ford will be in good hands! You can schedule your service today by filling out an appointment form here on our website!
Fort Myers Resources
Check out these places to visit in Fort Myers!