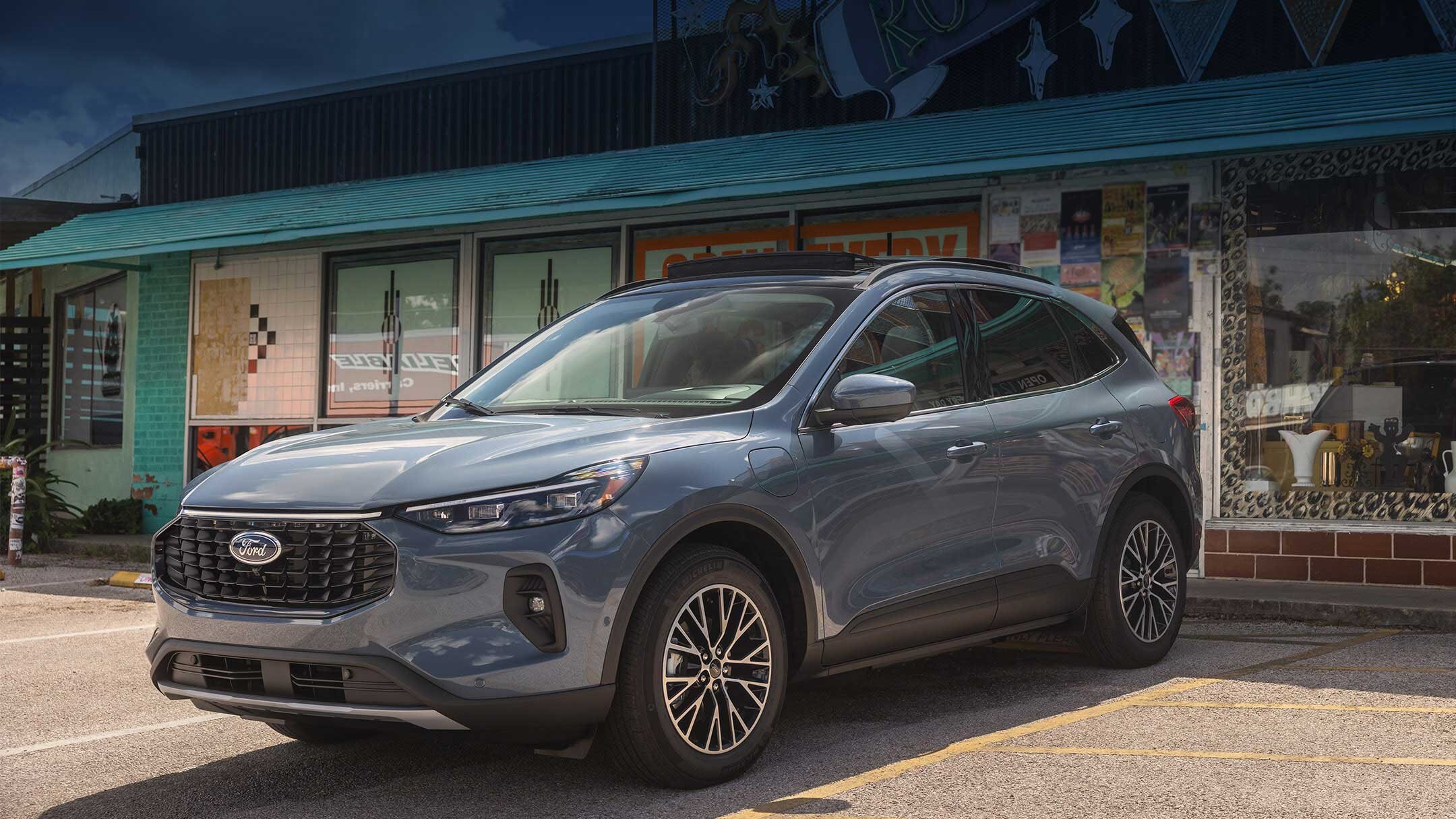 Ford Dealer serving LeHigh Acres FL
If you are in the market for a new or pre-owned Ford vehicle, then the only place you need to go is LaBelle Ford. Our dealership proudly offers a wide variety of vehicles for you to choose from. If you need a truck that gets the job done, like our Ford F-150, or an SUV to haul the kids to the soccer game, like our Ford Explorer, then know that we have the vehicle for you! You can be sure that you will find the vehicle that suits all of your day-to-day needs here at our dealership!
Getting from LeHigh Acres to LaBelle Ford
To get to our dealership here at LaBelle Ford you should start by taking Joel Blvd to FL-80 E/Palm Beach Blvd in Alva. You can continue down this road for 7.5 miles which is approximately 11 minutes. Then, take a right onto FL-80 E/Palm Beach Blvd. You can continue down this road for 9.6 miles and in about 10 minutes you will take another right into W Cowboy Way. Then, you will continue down this road for 3 minutes then in 1.4 miles you can take a left turn ontoFL-29 N/S Main St. In 0.1 miles you will have reached your destination. If you have passed by LaBelle CDJR you have gone too far!
About LeHigh Acres Florida
Lehigh Acres is an unincorporated area and is part of the Municipal District in Lee County, Florida. Lehigh Acres was developed in the mid-1950s by Chicago businessman Lee Ratner. Ratner ended up selling his pest control business and faced the possibility of losing most of his earnings to the high capital gains tax of that era. Ratner then heard that cattle was a good investment so he decided to buy 18,000 acres of land in eastern Lee County. He named this land the Lucky Lee Ranch. After spending a while ranching and despite having no prior development experience, then decided to join Gerald H. Gould. Gerald H. Gould was a Florida advertising executive. Then he partnered with Manuel Riskin, a Chicago CPA, and Edward Shapiro, a former Chicagoan who was in the real estate business in California and began to sell land in Lehigh Acres.
Purchase Your New Ford Vehicle at LaBelle Ford
If you want to drive a new Ford on the roads of LeHigh Acres, then our online site can help you find the right vehicle for you. We understand the diversity in everyone's day-to-day driving and we have a variety of vehicles in stock. From cars to trucks to SUVs, you can find what you need here at LaBelle Ford. We can ensure you that we have a vehicle that will best suit your needs. Be sure to head to our dealership today and test-drive any of our new Ford vehicles.
Get Your Pre-Owned Vehicle Here at LaBelle Ford
Are you currently shopping for a new vehicle in or around the LeHigh Acres, Florida area? With our vast selection of vehicles, you won't need to shop anywhere else. Shopping for a used vehicle that fits your vehicle needs and works within your budget is a breeze! We are proud to present our variety of pre-owned vehicles for you to choose from.
Finance Your Ford Near LeHigh Acres
Everyone should be able to afford a vehicle that supports them and their daily lifestyle. LaBelle Ford is ready to provide you with financing for the vehicle that you want! Getting your vehicle loan can be easily done using our secure finance application form that is located on our website. Feel free to get in touch with us during our convenient business hours with any questions or concerns. We are always eager and happy to assist you!
Service Your Ford With us Here at LaBelle Ford
Our Ford repair center is located near LeHigh Acres Florida. Our service center has the resources and technology needed to insure your vehicle will run just as well as it did the day you drove it off the lot. If you're having trouble finding certain accessories or parts, feel free to get in contact with our parts team. They are resourceful and have the knowledge they need to help you. Set up a service appointment with LaBelle Ford today!
LeHigh Acres Resources